Wildcrafted/Organic Essential Oils
Aromatherapy and Metaphysical Practice date back thousands of years. Used to realign the body's energy, today we benefit from what they learned about how the phyto kingdom can assist our internal system balance, skin & body care & our state of mind.
Phytotanics Therapeutic Grade Essential Oils are from reputable distilleries all over the world; batch tested before packaging GUARANTEED PURE and UNADULTERATED. A certificate of Analysis is available for each oil upon request. Each oil has unique properties and benefits, please refer to the complete description of each oil for usage, suggested applications, sources and cautions.
+ prices vary according to cultivation * ingestible under proper supervision
1-7 numbering signifies aroma strength C.O. Certified Organic
Our Exclusive Blends and Pure Essential Oils can be used (unless otherwise noted) in/as aroma diffusers, bath water, poultices. compresses, inhalation, liniments, perfumes and body oils. See chart for details
Feel free to contact us for Custom Formulations or questions regarding any items. For FAQs and Basic Information See Our Online
Essential Oils Crash Course
Exclusive Synergies 11mL, or 30mL are all proprietary blends of individual, therapeutic grade, unadulterated essential oils (carrier oils are ONLY blended where noted). We maintain strict quality standards for all our essential oils.
Proprietary blend to enrich energy meridians and balance Chakras. We suggest you blend with a quality carrier oil for topical use. OUT OF STOCK Due to Global Inventory Shortage of Raw Ingredients. We Hope we will make available Soon. Sorry and Thank you for your patience.
Body Toning + 5 C.O.
Stimulating tonic oils including Orange, Thyme, Grapefruit, Rosemary, Juniper..in a carrier blend for stimulation and detoxification 30mL. CURRENTLY CUSTOM ORDER ONLY. Contact Us for Ordering Information. info

Our exclusive blend including 100% organic golden jojoba Roman & German Chamomile, French & Bulgarian Lavender will encourage irritated skin to settle down. May be used directly on nearly all skin types or issues. CURRENTLY CUSTOM ORDER ONLY. Contact Us for Ordering Information. info

Feel Good Fido 4
Dogs can benefit emotionally and energistically too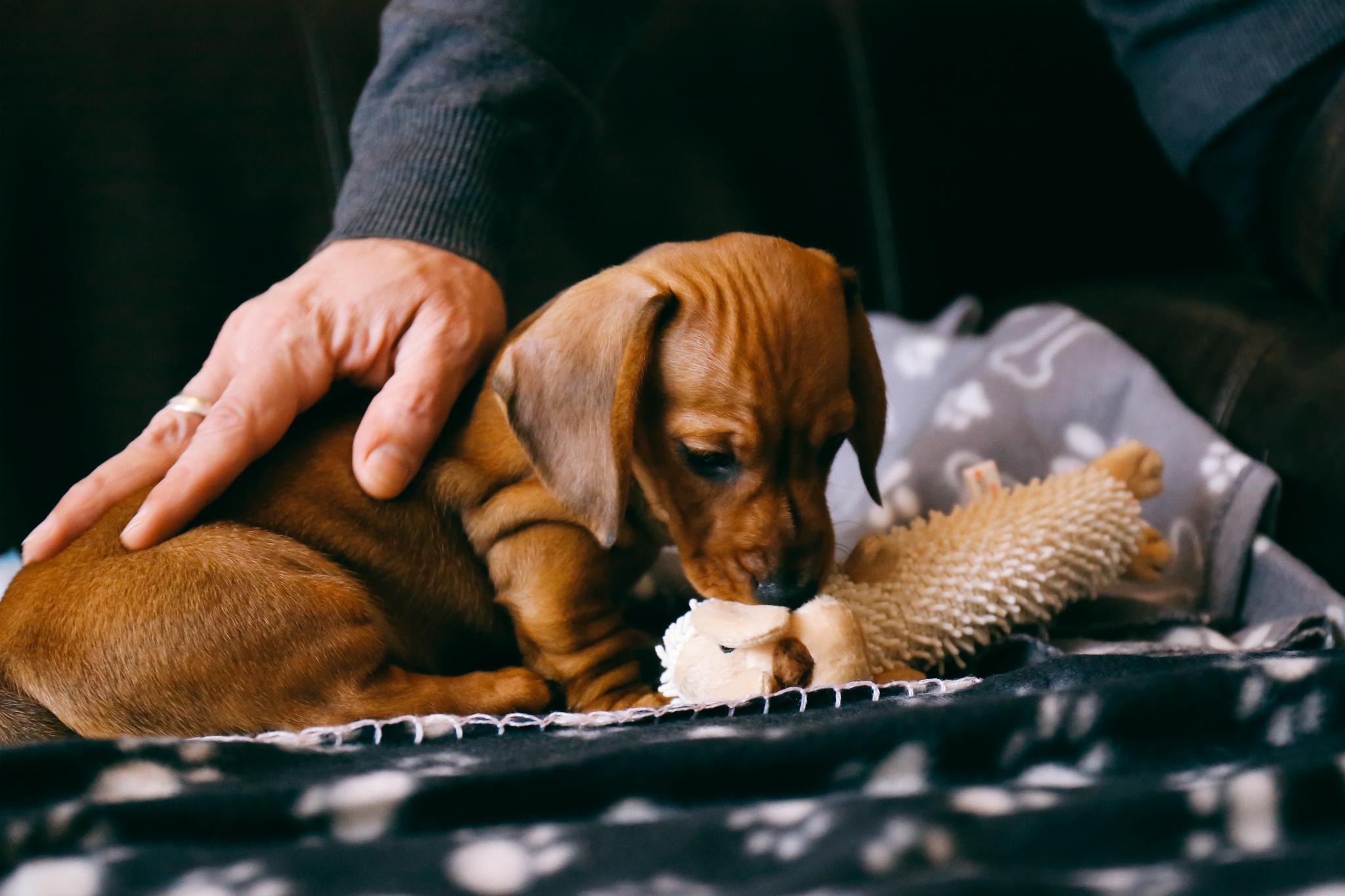 Currently Reformulating. Expected Batch Date 8/15/22

Foot ReFresh 7
A pure blend to freshen weary feet anytime. May be added to carrier oil or cream for foot massage or add to our Aromaaa Mist for a foot fresh spray. Reflex point: Achilles, Ankle, Base of Toes

Roller Ball Applicator Available Soon

Our anti-funk oil blend following the traditional plague oils from the middle ages. Contains a proprietary blend of Orgainc Essential Oils including Clove, Cinnamon, Rosemary, Mint, Eucalyptus, Oregano...Our blend is NOT diluted with any carrier oils or alcohols. Must Be Diluted 1/10 For Topical Use. 5mL OUT OF STOCK
Inhaler Available 8/1/22


MusclEase Synergy 6
100% Pure, Strong medicinal oils of eucalyptus, cinnamon, fennel, mint, frankincense, copaiba, rosemary, ginger, basil, pine... and other organic essential oils blended perfectly to aid in reduction of tissue inflammation and provide relief to achy joints and muscles. May be used neat, but we recommend diluting in a carrier oil to avoid topical irritation. 11.3mL bottle or 3mL Rollerball.
Meaning Peaceful Earth our exclusinve blend of 100% pure essential oils is a synergy representing all elements and plant parts. Earth, Fire, Water, Air, Metal Heart, Mind, Root, Leaf, Flower. This blend has an "earthy" characteristic aroma and includes Sandalwood, HoWood, Ylang Ylany, Lavender, Mandarin... Use this as a Spirit lifting and meditation or anointing oil. May be added to skincare products 1 drop at a time. 113.mL euro dropper bottle.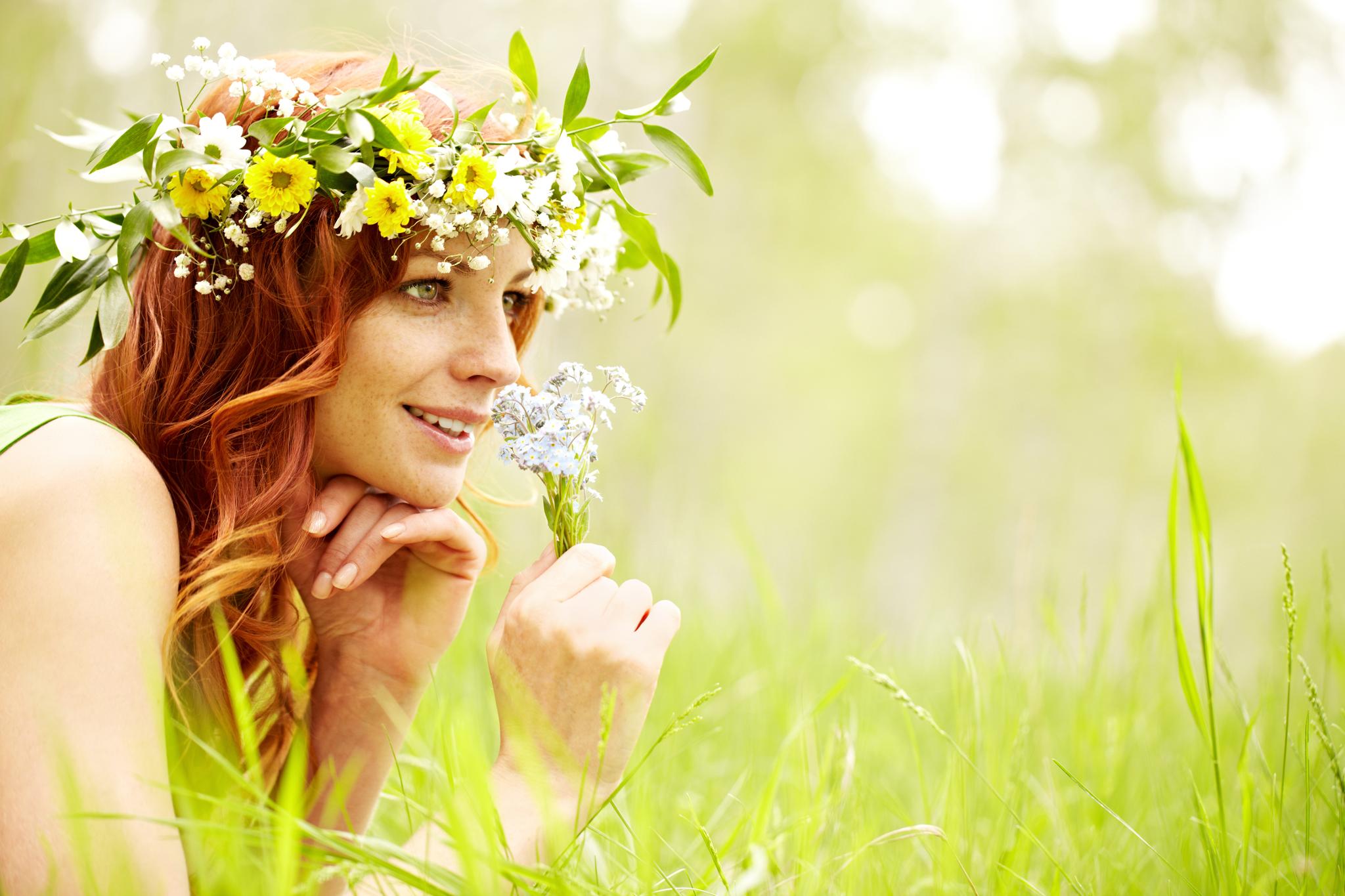 Pure organic essential oils and jojoba blend specifically formulated to enhance feminine energy. Get in touch with the GODDESS within 15mL New Formulation ... and you will ADORE it :) Pre-Orders will be fufilled first come first serve by end of July
PurInhale 6 C.O.
Purifying and fresh Therapeutic oils of basil, bay, eucalyptus, ginger, lemon, mint, pine, ravensara and rosemary encourage a healthy respiratory system and bronchial function. Reflex Point: Solar Plexus Chakra, Lungs. Limited to 2 per order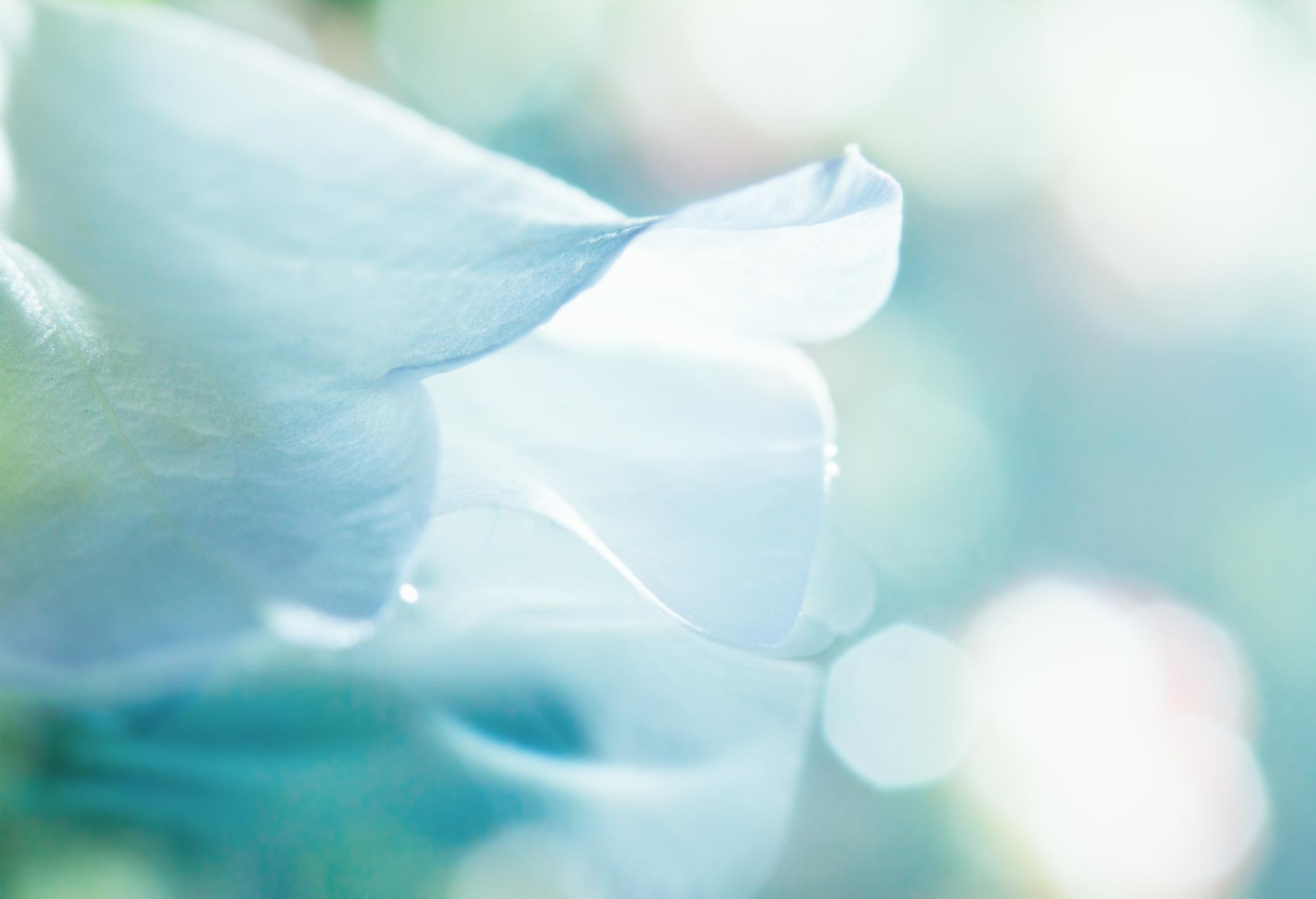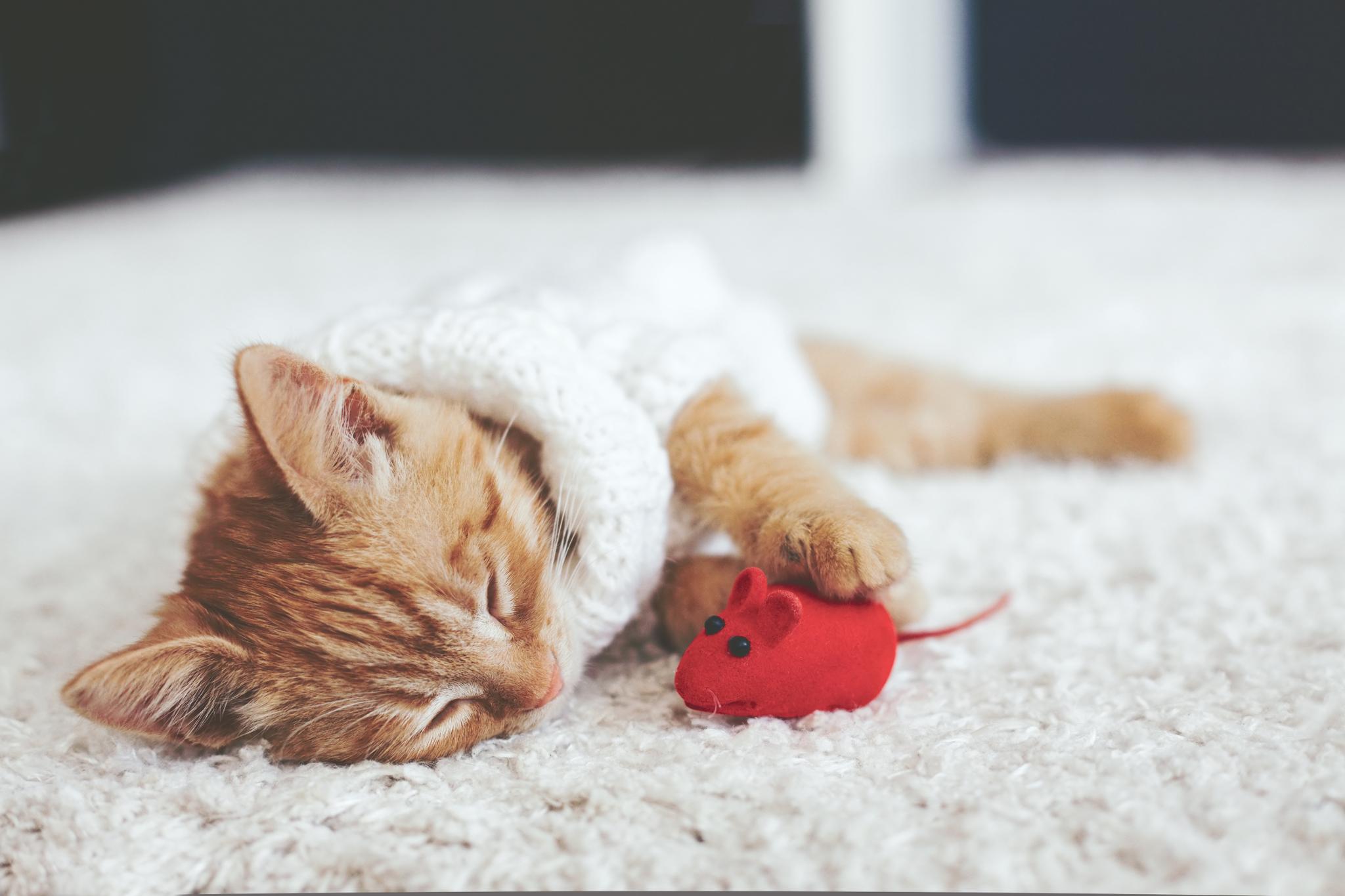 Sleep assisting lavender combines with sandalwood and chamomile to create the perfecting pleasing aroma and chemical stimulation for a restful environment. Restocking available 8/1/22
Pure Essentials 5.3mL, 15.2mL or 30mL are all therapeutic grade, unadulterated essential oils (resins, absolutes and carrier oils are ONLY blended where noted) COA Available for any E.O. upon request

Basil (sweet) Yang 7 *
Mars ruled. From the Ocimum basilicum herb, this light refreshing ayurvedic oil has antidepressant, antiseptic, digestive, emmenagogue, expectorant, nervine, adrenal stimulant and tonic properties. Uplifting, clarifying and strengthening.
Avoid during pregnancy
Bay Laurel
This strong, spicy oil is often confused with bay oil, though close in name properties differ. Bay Laurel has been known to promote confidence, creativity and focus. It aids in fighting flu, colds and loss of appetite.
For dermal use only when diluted.
Available as special order only at this time
Benzion Yang 4
Sun oil from the Styrax benzion tree. This pleasant resinoid has antiseptic, carminative, cordial, deodorant, diuretic, sedative and vulnary properties.
Available as special order only at this time
Bergamot Yang *
From the rind of fruit of the Italian Citrus bergamia tree this sweet, warm, citrusy floral oil can be used as an analgesic, antidepressant, antispasmodic, digestive, deodorant, sedative and vermifuge. In other words, this Sun ruled oil is good for a lot of stuff you suffer from. Fevers, tension, stress, depression

Black Pepper Yang
Mars Oil. From the fruit of the Piper nigrum plant this hot ancient use oil has analgesic, antispasmodic, anti-toxic, aphrodisiac, diuretic, rubefacient, stimulant and tonic properties. Commonly used to ease headache with eye strain and mental apprehensiveness.
New Cultivation Batch in Testing. Bottling Expected 9/1/22

Blood Orange
Powerful immune boost. The antioxidant and purifying properties. Air refresher. Cleaning agent, bath booster, digestive enzyme and hormone stimulator. Natural diuretics. Antispasmodic, Anti-inflammatory, Carminative.
Birch (white)
The Betula alba tar used in Europe for numerous skin issues: psoriasis, eczema, the leaves for strong skin toning promote circulation and alleviate arthritic and urinary conditions by reducing edema and toxins. Reflex point: shoulders.
Available as special order only at this time
Calendula C.O.
A CO2 Extract from the flowers of the Calendula officinalis (aka Marigold) in a jojoba carrier oil for ease of use when treating burns, cuts, eczema, greasy skin, inflammation, chapped skin, varicose veins, insect bites, rashes and other skin irritations. Also an effective fungicidal and emmenagogue.
Because of its high volatility this oil is pre-diluted. A pure absolute is available as a special order during high yields seasons and with contract approval.
Camphor (white) Yin-Yang 5
Saturn ruled. From the branches of the Cinnamomum camphora tree this pungent oil has analgesic, anthelmintic, antidepressant, antiseptic, antispasmodic, carminative, diruetic, febrifuge, hypertensive, laxative, rubefacient, sedative, circulatory, stimulant, sudorific, vaso-constrictor, vulnary properties. A strong heart & circulatory stimulant and psychosomatic balancer. Topical use only. Avoid brown or yellow camphor completely.
Caraway Seed
Used primarily as a spice in breads, cakes and cheeses. Carum carvi was traditionally used as a remedy for intestinal colic, dyspepsia, menstrual cramps, poor appetite, laryngitis and bronchitis. It also has antiseptic, aperitif, stimulant and expectorant action. May be topically irritant. Use diluted when applying topically.
Available as special order only at this time
Carrot Seed + 5 C.O.
Stimulant for stress relief, liver tonic, antioxidant & skin rejuvenating
Only Available as Special Order
Cedarwood Atlas Yang
From the wood of the Cedrus atlantica tree this antiseptic oil ruled by Uranus is also astringent, diuretic, expectorant and sedative. Used by the Egyptians as an embalming oil and in cosmetics the Lebanon cedar was possibly the first oil to be extracted. Atlas cedar has similar uses in treating bronchial and urinary tract infections, reducing nervous tension, skin irruptions, as a fungicide, circulatory stimulant as well as a pungent incense.
Chamomile + Yin 7
Ruled by the Moon, the Roman 'mother herb' is one of the most well known of the essential oils with a medicinal reputation for over 2000 years. It is also known as the 'plants physician' since it promotes the health of nearby plants. It is known to soothe skin allergies, irritations, sensitivities; aid arthritis, muscle pain, sprains, nerve pain, calm indigestion, colic, nausea; relax menopause, insomnia, nervous tension, migraines and stress. From the flowers of the Anthemis nobilis her, this light, refreshing aromatic oil also has vasoconstrictor and vulnery properties.
This Season Cultivation Currently Being Bottled. Expected Ship Date 7/25/22

Clary Sage + 5 Yang
The Mecurcy ruled oil from the Salvia sclarea herb, is a sweet, nutty oil with anticonvulsive, antidepressant, antiphlogistic, aphrodisiac, astringent, deodorant, emmenagogue hypotensive, nervine, sedative, tonic, uterine properties. Clary sage slows emotions and brings a euphoric or intoxicating feeling to the user.
Not for use during pregnancy.
Clove Bud
Steam distilled from the Eugena cartophyllata tree, this semi-sweet-spicy, herbaceous oil has properties which make it useful in relieving acne, athletes foot, bruises, toothache, wounds, arthritis, asthma, nausea, colds and minor infections.
May cause skin irritations, use topically only when diluted in a carrier oil/cream.
Low stock available email to order.

Cinnamon Bark + *
From Sri Lanka the Cinnamomum zelanicum is a principal oil in the ancient 'Thieves' blend. A powerful stimulating oil rich in medicinal properties to fight colds, flu, digestive, menstrual, kidney and rheumatism problems.
This Season Cultivation Currently Being Bottled. Expected ship date 7/25/22

Citronella Java 6
One of the most widely used oils in Aromatherapy that come in a wide range of health, skin and hair benefits. Its properties are antibacterial, antidepressant, antiseptic, antispasmodic, deodorant, diuretic, insect repellent and tonic.

Cypress Blue + 4
From the fruit (cones) of the Cupressus sempervirens tree, Saturn ruled this woody, nutty oil has antiseptic, antisudorific, astringent, diruetic, hepatic, local vasoconstrictor properties. Effective in balancing menopause and menstruation symptoms and spasmodic conditions such as asthma.
Elemi 5
The ancient Egyptians used the gum from the Canarim luzonicum tree as an aromatic treatment
Available as Special Order Only at this time

Eucalyptus Blue 8 C.O.
Eucalyptus polybractea is the most efficient and purifying of the extracted tree oil. Anticatarrhal, strongest expectorant, antiviral, antibacterial, amoebicide, antimalarial, anti-inflammatory, prostatic decongestant. Household cleaning agent combined with natural surfactants.
Eucalyptus Globulus 8 C.O.
The most common variety, the Eucalyptus globulus tree has antiseptic & antispasmodic, deodorizing properties. With a softer aroma than Blue Mallee it maintains most of the antiviral & purifying qualities, with more gentle analgesic effect.

OUT of STOCK Due to Fires in Australia.
Eucalyptus Radiata 8
The ancient Egyptians used the gum from the Canarim luzonicum tree as an aromatic treatment
Fennel + 6
From the seeds of the Foeniculum vulgare tree, this oil has antiseptic, carminative, galactagogue
Available as special order only at this time
Frankincense + 7 USA
AKA Olibanum resin is an exceptional oil for meditation due to its ability to expand and relax. Used since antiquity this musty, woody oil supports a healthy inflammation response and detoxification in the body. Awakens the spirit and encourages a healthy mood. Skin rejuvenating when diluted in a carrier oil or cream.
Garlic +7 C.O.
Used for thousands of years as a medicinal therapy for respiratory and urinary infections

Geranium 6
From the Pelargonium graveolens stem, leaf and flowers. This warming neutral desensitizing oil was used by the Egyptians for promoting beautiful and radiant skin. It is also beneficial as an analgesic, antiseptic, wound-healer and to balance hormones. Geranium oil has the power to improve mental functioning and uplift your spirits. Use as a holistic treatment to improve your physical, mental and emotional wellness.
Ginger 6 C.O.
Used as a remedy for thousands of years, Zingiber root is believed to be applicable in fighting

OUT OF STOCK new inventory expected 8/15/22
Grapefruit 3 C.O.
Sharing the nutritional qualities of other citrus species the Citrus x paradise, a spiritual up-lifter. Grapefruit ha been known for decades to benefit weight loss but the possibility of using concentrated grapefruit essential oil for the same effects is now becoming more popular. Grapefruit oil, which is extracted from the rind of the grapefruit plant, has been used for centuries to help beat inflammation, weight gain, sugar cravings and even hangover symptoms. It's also considered a natural stress-fighter, anti-inflammatory agent, antioxidant food and anticarcinogenic agent.
Hyssop 6
From the herb, this oil has antispasmodic, carminative, cicatrisant, digestive, diuretic, nervine

Available as special order only at this time
Jasmine + 7 France
From the flowers of the Jasminum grandifloum this romantic warming, relaxing sweet oil is beneficial as an anti-depressant and aphrodisiac. Scientific studies have showed increase in O2 saturation and alertness with regular use.
OUR Jasmine Essential Oil is an Absolute. NOT in dilution. A very potent oil and only 1 drop will perform in any formula or ritual. We suggest dropping into AromaMist or liquid and atomizing for best application. May be added to any neutral hydrating cream such as our SYNERGY Creme for facial care. Please shop and compare Apples to Apples. THIS IS PURE ORGANIC ESSENTIAL OIL
Available as Special Order Only

Juniper 5
This aromatic, refreshing, stimulating oil is an excellent skin tonic for acne and dermatitis

Available as special order only at this time
Lavender + 4 C.O. France
A popular, midly fresh, clean oil with analgesic, anti-convulsive, cordial, cytophylatic
Lavender + 4 C.O. Bulgaria
See Lavender France for general properties. This varietal has stronger medicinal effect with less floral aroma
Due to a late cultivation season this varietal of oil was limited to large qty only. We now have both 5 & 15mL back in stock and the batch is delightfully aromatic and herbal. Order today...
Lemon * 4 C.O. USA/Italy
The Citrus limon is considered a sort of cure-all in Europe. properties. Widely used for natural detoxification and lymph stimulation, fever, mouth ulcers, insect repellent, energy rejuvenation and household cleansing. Studies have shown that breathing lemon E.O. supports healthy neurological activity.
Lemon Verbena 6
With similar properties of mint, neroli and melissa this oil is indicated especially in nervous

Lemongrass 6 C.O.
This tart, herbaceous oil is used for its antiseptic, antitoxin, bactericide, contracting, purifying
Lime 4 C.O. USA
Extracted from the fruit its fresh, sweet oil is useful due to its anti-rheumatic, anticorbutic,

Call or email to order. Available for online ordering soon.
Mandarin + 4 * C.O.
AKA Tangerine, Citrus reticulate/nobilis the evergreen yields fruit which is cold pressed

NOT AVAILABLE AT THIS TIME

Melissa + 4
From the Melissa officinalis herb this delightful, delicate herbal scented oil is beneficial as an antidepressant,...

Special Order Only at this time

Peppermint
The Mentha piperita is bitter-sweet with a stimulating & refreshing scent. A clean oil, pleasantly suited for an abundance of oral and topical uses. This as well as Lavender may be the most versatile essentials oils used. Good for relieving, headaches, muscle soreness, upset tummy, boosts energy and immunity, and skin sluggishness.
Rosemary
Pure Sun oil from the Rosmarinus officinallis herb. This warm, piercing & stimulating oil is common to alleviate muscle and joint aches and nerve inflammations. An excellent skin tonic and general aromatic incense

Sweet Orange
With similar properties of mint, neroli and melissa this oil is indicated especially in nervous
TiTree/Melaleuca
Well know for its antiseptic properties and ability to promote natural wound healing. Blemish reducer and gum and scalp cleanser. A power disinfectant.
Low Inventory. You will notified if backorder is processed.

Ylang-Ylang
The tropical rain forest and Venus give us the Canga ororata schrub which produces this strong, sweet, exotic oil. Sedative, hypotensor, aphrodisiac, anti-depressant properties are just a few of the benefits this rich oil provides. Common uses include hair treatments, general skin care, calming rapid breathing and impacience, reducing nervous tension, insomnia, motion sickness, stress and frigility. In ancient Indonesion the flowers are spread on the bed of newlyweds to encourage happiness.